Expert Real Estate Legal Services
At Gagan Law, we provide comprehensive real estate services to help our clients navigate the complex and ever-changing real estate market. We can assist home buyers and sellers with legal matters such as drafting and reviewing purchase agreements and conducting title searches.
We specialize in working with first-time home buyers and can help them understand the process and take advantage of any available benefits.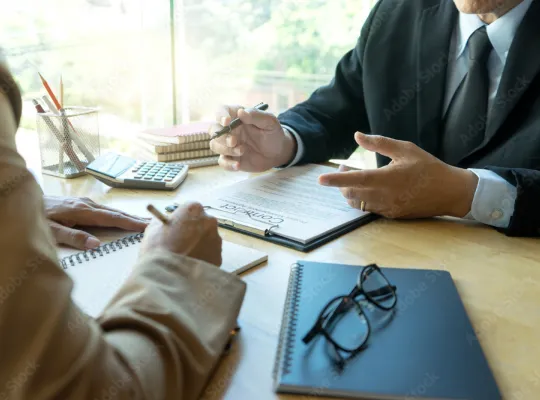 In addition to residential real estate, we also assist clients with commercial real estate matters, such as buying or leasing commercial properties.
We can advise on legal issues such as zoning and land use regulations, and assist with the transfer of title. We can also provide guidance on mortgage refinancing to help clients manage their finances and achieve their real estate goals.
Whether it's a residential or commercial real estate transaction, we work tirelessly to ensure that our clients' interests are protected and their legal needs are met.
Clients We Proudly Serve with Dedication and Excellence
We provide dedicated representation to a diverse clientele, including buyers, sellers, homebuilders, commercial land developers, financial institutions, and condominium corporations. Our approach is characterized by precision and unwavering attention to detail.
We cater to clients' needs in a myriad of real estate matters, covering:
Buying or selling commercial and residential real estate
Land development for residential homes, condos and commercial real estate
Financing for commercial and refinancing for residential real estate
Investing in real estate
Our clients opt for our services due to our practical and cost-efficient counsel. Being recognized as one of the leading firms in GTA results in frequent referrals from clients and fellow law firms.
Extensive Real Estate Expertise: Our team possesses a wealth of experience in real estate law, ensuring that you receive knowledgeable and skillful guidance throughout your real estate transactions.
Client-Focused Approach: We prioritize understanding your unique needs and goals, tailoring our services to provide personalized and effective solutions.
Legal Excellence: Our lawyers are well-versed in real estate laws and regulations, offering comprehensive legal counsel to protect your interests and ensure compliance.
Proactive Problem Solvers: With a keen eye for potential challenges, we take a proactive approach to address issues swiftly and efficiently, minimizing risks and delays.
Smooth Transactions: Our streamlined processes and attention to detail contribute to smooth and hassle-free real estate transactions.
Call us at 905-997-1666 to schedule a consultaion.
Wills & Estate
Plan your legacy with confidence – Our Wills and Estate services can help.
Business Law
Practical business legal solutions to help you succeed
Immigration
Trusted immigration services for your journey to a new home